In a earlier post I mentioned that I would be sharing some tips, tricks and how to's from some vintage cook and recipe books that I stumbled across in my travels. Now some of these tips and tricks may seem…..well let's say a little different. However, to some these may be familiar or bring back a memory from a parent or grand parent.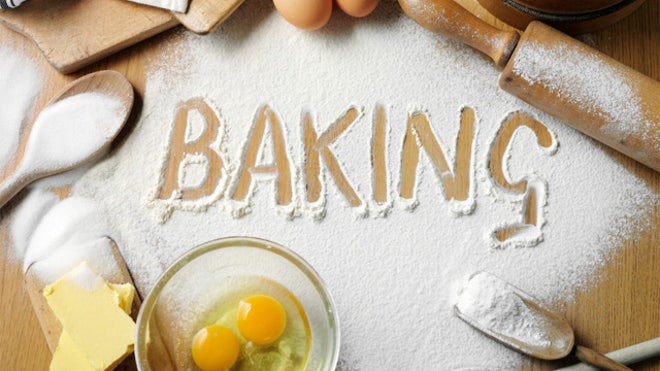 Let's talk……Equivalents
1 medium apple = 1 cup of sliced apples
1 pound of cabbage = 4 cups of shredded cabbage
1 quart of cherries = 2 cups of pitted cherries
1 lemon = 2-3 tablespoons of lemon juice
15 graham crackers = 1 cup fine graham cracker crumbs
1 pound sifted flour = 4 cups
Hints for your baking
To improve an inexpensive cake mix….add one teaspoon of butter to the batter for a richer taste.
Substitute mayonnaise for shortening or oil….it blends easily and adds moistness and creates tenderness.
Do not grease cookie sheets…cookies will tend to spread out too much.
Place flour in a large salt shaker…use for dusting cake pans (it is less messy and doesn't waste flour)
If a layer cake is sticking to the pan…place back in a warm oven briefly. The layer will come out intact in no time.
Just overall interesting tips
Meringue will not shrink if you spread it on the pie so it touches the crust all the way around then bake.
A pinch of salt added to very sour fruits while cooking will reduce the amount of sugar needed to sweeten them.
To keep the egg yolks in hard boiled eggs from crumbling while slicing, wet the knife before each cut.
Dip a new broom in hot salt water before using. This toughens the bristles and the broom will last longer.
I hope you have enjoyed Kitchen Tip Tuesday. I will be back next Tuesday for more vintage tips, tricks, and how to's. In the mean time…What are your best tips and tricks?
***All of the information gathered for this post was located in recipe books from the "St. John's Luthren Church, Bellevue, Ohio (1974) and "WNC Ceramic Assoc. Cookbook (1973)"